Table of Contents
Baseball has always been a sport of legends, with players who have left an indelible mark on the game. One such player is Pete Rose, a name that echoes through the halls of Major League Baseball (MLB).
Despite his incredible achievements and records, Rose has been denied entry into the MLB Hall of Fame, leaving many fans perplexed and frustrated.
In this article, I will delve into the reasons why Pete Rose deserves to be in the Hall of Fame, the hypocrisy of MLB on betting in today's game, and why there is no MLB Hall of Fame without Pete Rose.
Pete Rose's Record-Breaking Career
Pete Rose's career spanned 24 seasons, during which he amassed an astonishing number of records and awards. He holds the MLB record for the most hits with 4,256, surpassing the legendary Ty Cobb.
Rose was also a three-time World Series champion, earning his rings with the Cincinnati Reds in 1975 and 1976, and the Philadelphia Phillies in 1980.
Furthermore, Rose was a 17-time All-Star, proving his consistent excellence throughout his career. He won the National League Most Valuable Player (MVP) award in 1973 and two Gold Glove awards in 1969 and 1970 for his outstanding defensive skills.
The Betting Controversy
Despite his remarkable achievements, Pete Rose's career was tainted by allegations of betting on baseball games, including those involving his own team, the Cincinnati Reds. In 1989, Rose was banned from baseball for life by then-MLB Commissioner Bart Giamatti. This ban subsequently prevented Rose from being eligible for induction into the Hall of Fame.
While it is undeniable that Rose's actions were wrong and violated the integrity of the game, it is essential to consider the hypocrisy of MLB's stance on betting in today's game. In recent years, MLB has embraced sports betting by partnering with gambling companies and allowing teams to have official betting sponsors. This double standard raises questions about why Rose continues to be excluded from the Hall of Fame.
The Unmatched Legacy of Pete Rose
Pete Rose was not just a player; he was a force of nature. His playing style was characterized by an unmatched intensity and determination. Rose's nickname, 'Charlie Hustle,' was a testament to his unwavering work ethic and hustle on the field.
What set Rose apart from other players was his versatility. He played multiple positions, including first base, second base, third base, and outfield, making him an invaluable asset to any team. Rose's ability to adapt and contribute in various positions is a rarity in today's game, where specialization reigns supreme.
The Impact of Pete Rose's Absence
It is impossible to discuss the MLB Hall of Fame without acknowledging the absence of Pete Rose. The Hall of Fame is meant to celebrate the greatest players in the history of the game, and Rose undoubtedly falls into that category. His exclusion diminishes the credibility and significance of the institution.
Furthermore, Pete Rose's absence sends a conflicting message to aspiring players and fans alike. It suggests that achievements on the field can be overshadowed by off-field controversies, no matter how exceptional those achievements may be. This undermines the values of hard work, dedication, and perseverance that baseball is built upon.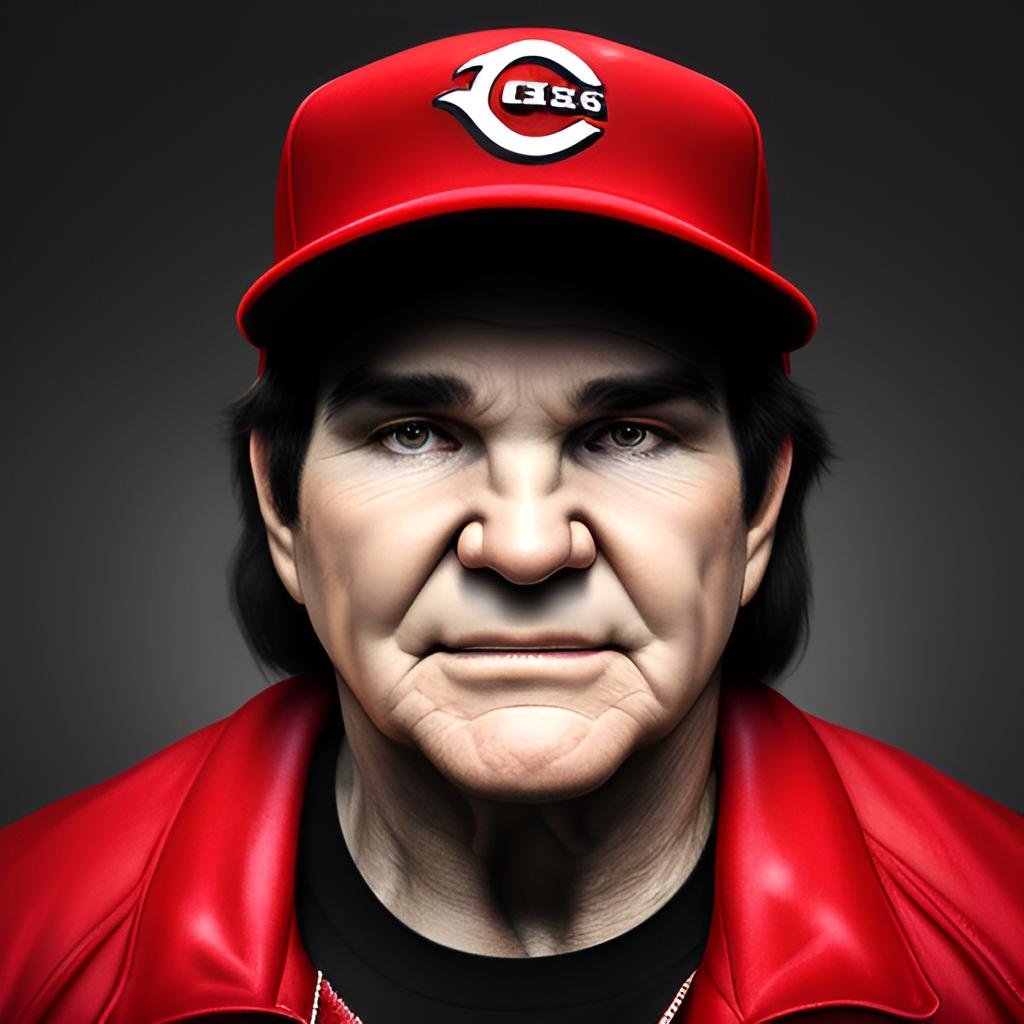 Conclusion
Pete Rose's legacy in baseball is undeniable. His records, awards, and unmatched intensity on the field make him worthy of a place in the MLB Hall of Fame. While his betting controversy cannot be ignored, the hypocrisy of MLB's stance on gambling in today's game raises questions about Rose's exclusion.
The Hall of Fame is incomplete without Pete Rose, and it is time for MLB to reconsider his eligibility for induction. It is time to honor one of the greatest players in the history of the game.