Matthew Stafford is one of the best statistical quarterbacks in NFL history.
Stafford could easily finish top 5 in most quarterback categories. The Los Angeles Rams and Detroit Lions have agreed to a trade for quarterback Matthew Stafford. This trade includes the Rams sending two first round draft picks, a third round pick, and Jared Goff to the Detroit Lions, in exchange for Stafford. Matthew Stafford's tenure with the Rams will define his career.
Matt Stafford is currently 0-3 in the playoffs and hoping to find success, which eluded him in Detroit. The Rams are putting all the chips in the Stafford basket, hoping that he will lead them back to the championship game.
The numbers will tell us that Stafford will finish with one of the most successful careers for a quarterback in the NFL's history. The playoff success (or lack thereof) tells the story of a quarterback who has been stuck with a cursed franchise and needs the Rams, just as much as they need him.
When Stafford's time with the Rams ends, one of two narratives will come to fruition:
– Matthew Stafford was a great QB and the Rams gave him a chance to show his greatness.
OR
– Matthew Stafford was a stat complier and never won anything.
Anything less than a championship for Matthew Stafford and he'll be tagged with the label: Stat Complier. Stafford's career would resemble another big name in the games history who also put up big numbers in passing and touchdowns and his name is Philip Rivers who just retired this past season.
The difference is that Rivers had his playoff moment, even in a loss. Philip Rivers will be remembered for playing in an AFC Championship game against the undefeated New England Patriots, on a torn ACL.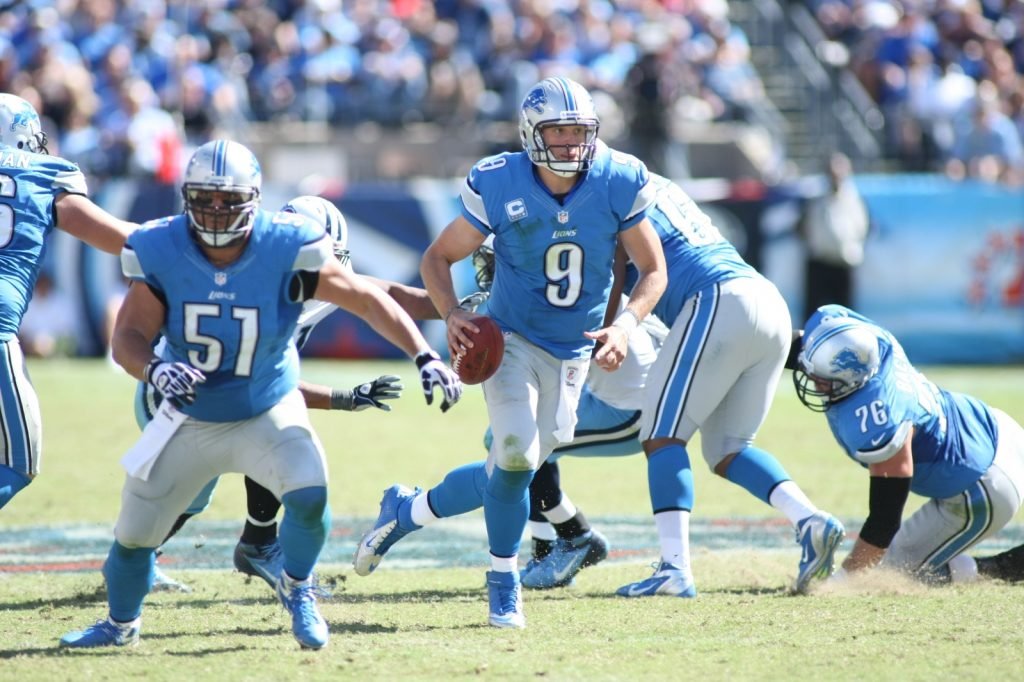 Matthew Stafford's Swan Song?
The Los Angeles Rams will give Matt Stafford the opportunity of his life to make his moments, moments that will one day be presented for a possible Hall of Fame induction.
Winning a championship will cement his status as one of the great quarterbacks, one who was fortunate enough to escape the Detroit Lions. A championship will most likely earn Matthew Stafford a place into the Pro Football Hall of Fame, as on the of the most accomplished passers of all-time
The success of Matthew Stafford may encourage veteran quarterbacks, such as Russell Wilson and Aaron Rodgers to find new teams towards the latter part of their careers.
Philip Rivers showed that veteran quarterbacks can make the difference between making or missing the playoffs. Peyton Manning and Tom Brady have proved that veteran quarterbacks can immediately make their new team a championship contender.
Stafford is widely regarded as one of the most physically gifted quarterbacks, but has lacked the on-field success of his peers. The expectation from day one is to get the Log Angeles Rams to a championship level.
The Rams and Stafford must both put forward their most aggressive efforts to ensure their success for a championship, if they don't, Stafford's legacy will merely be a guy who put big numbers but never was a Hall of Fame type of player.
Matthew Stafford will be defined by his time with the Los Angeles Rams as the football world is watching.