Table of Contents
Marcus Allen. Even the name rings with the thrill of potential, a rush of energy, and a promise of unrivaled skill and agility. A revered figure in the realm of American football, Allen had amassed a reputation that stretched beyond the boundaries of the field.
By the end of 1985, Marcus Allen had already amassed trophy after trophy winning the rookie of the Year in 1982, NFL MVP in 1985, a Super Bowl championship and Super Bowl MVP in 1984.
He was expected to bring glory to the Los Angeles Raiders following the 1986 season.
Unfortunately, the badly misjudged policies of Al Davis, the Raiders' owner, would result in the squandering of Allen's peak career years and consequently hinder the Raiders from securing numerous Championships.
Marcus Allen Unfulfilled Greatness?
It is indisputable that Marcus Allen was a force to be reckoned with. From his early football days in college to his entry into professional American football via the 1982 NFL Draft, Allen's vigor and exceptional talent always stood out.
He was equally powerful as a runner and receiver, a dual threat that coaches fantasized about. In his inaugural season for the Raiders, Allen recorded magnificent statistics that signaled a strong start and marked him out as a potential legend in the times to come.
No one could dispute that the Raiders had a superstar on their hands. Then came the disastrous 1987 season that stunted Allen's growth and started the downward spiral of the Raiders.
Not Worth It
The turning point was when Bo Jackson was added to the Raiders in 1987. It's worth mentioning that Al Davis was noted for his love for blistering speed, viewing it as the most substantial trait an athlete could possess.
It was this love that made him introduce Jackson, a man known for his rapid acceleration and breakaway speed, into the Raiders. Although Jackson was a prodigious talent, his inclusion inadvertently began the decline of Marcus Allen's star power.
From 1987 onwards, Davis drastically reduced Allen's playing time. Instead of utilizing Allen as the star player he was, Davis relegated him to a supporting act for the other players in the team. The unfamiliarity and discontent grew between Allen and Davis, eventually leading to a bitter feud that had an adverse effect on the team's performance.
Raiders fans were left agog as they watched their star player being pulled down and limited due to Davis's ego and decisions.
Wasted
Further, they witnessed Allen's potential being wasted and the Raiders marginally missing out on what could have been multiple championships. At one point in time Allen was named the 4th string running back on the Raiders.
Soon enough, Allen's career took a blow. Despite remaining efficient in the limited roles he was assigned, the glory that was supposed to adorn his career started fading fast. The star player was robbed of his prime playing years due to the politics within the team.
Allen's relationship with Davis soured to such an extent that by the time he left the Raiders in 1993, it was beyond repair. Little did Davis realize then that the mismanagement of Allen would go down in history as an egregious error and arguably his biggest blunder.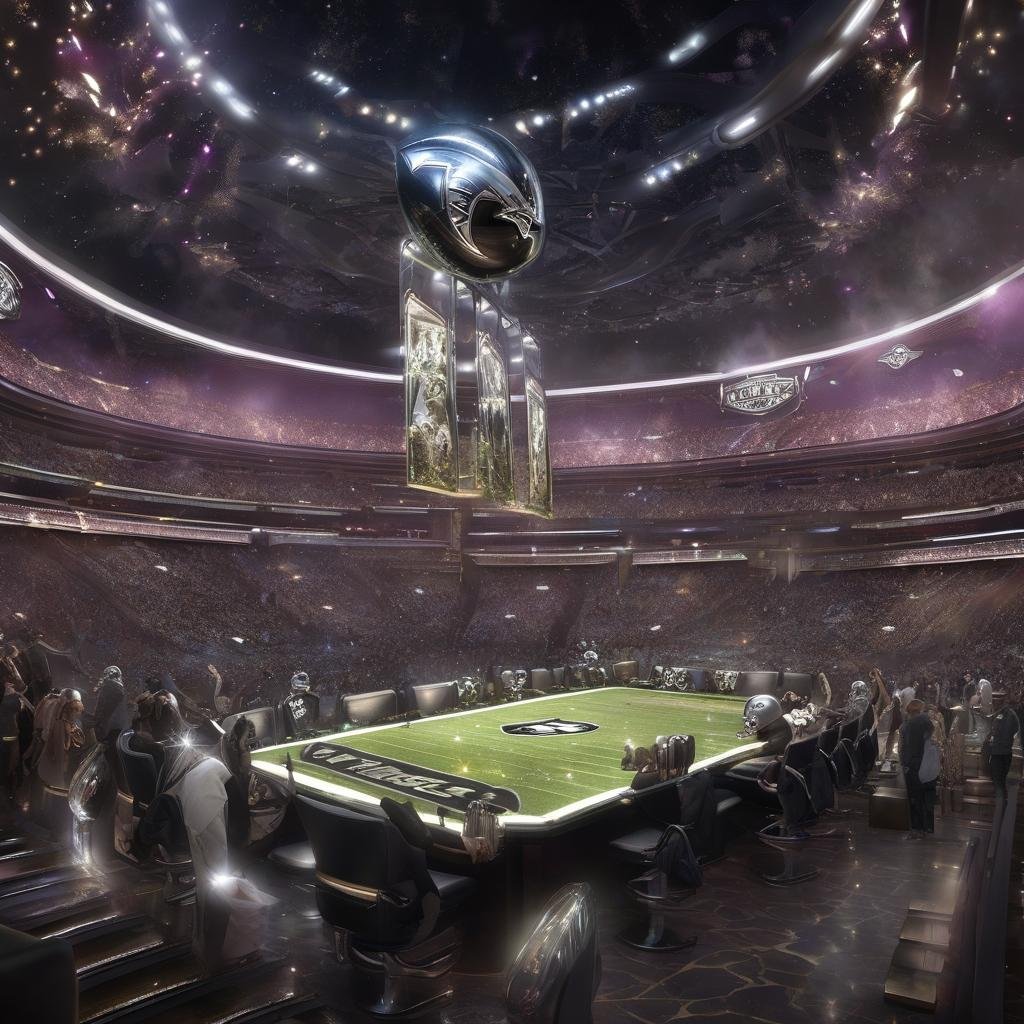 Biggest Blunder
Failing to harness Marcus Allen's talent and peak years, proved to be the biggest mistake made by Al Davis. By choosing to mismanage a surefire talent in Marcus Allen after the 1986 season, Davis curtailed the Raiders' progress towards winning those coveted championships.
From the AFC Championships to Super Bowl titles, many laurels that could have adorned the Oakland Raiders' history were lost in the intricate feud between Allen and Davis.
Some say it was because of a contract dispute, some say was because of Al Davis's ego didn't want to be outshined by Marcus Allen's popularity, and some say it was because an affair that someone may have had with Nicole Simpson.
In the end, the flagrant misutilization of Marcus Allen left not only a blemish on the team's history but also a void that had fans everywhere mourning an era of missed opportunities for the Raiders.